Via Blavity
As we end one season and enter another, it doesn't mean we have to say goodbye to those outdoor events we love so much. In Atlanta, where you'll feel summer weather until mid-November, a handful of fun and culturally driven events take place during the fall. Here are five events that you need to check out this season whether you're a born and raised ATLien, a new transplant or visiting for the weekend. We have something for everybody!
The National Black Arts Festival
The 2nd annual Family Day/Culture Fest returns to Sweet Auburn Avenue this upcoming Saturday, Sept. 23 offering up a dope lineup of events, local personalities, food, and activities for all ages. This street party with a cause will include musical performances in many different genres, including African drumming, Afrobeat, and Caribbean steel pan. Typically, the event lasts from 10 a.m. to 5 p.m. and is free and open to the public.
The Sweet Auburn Music Festival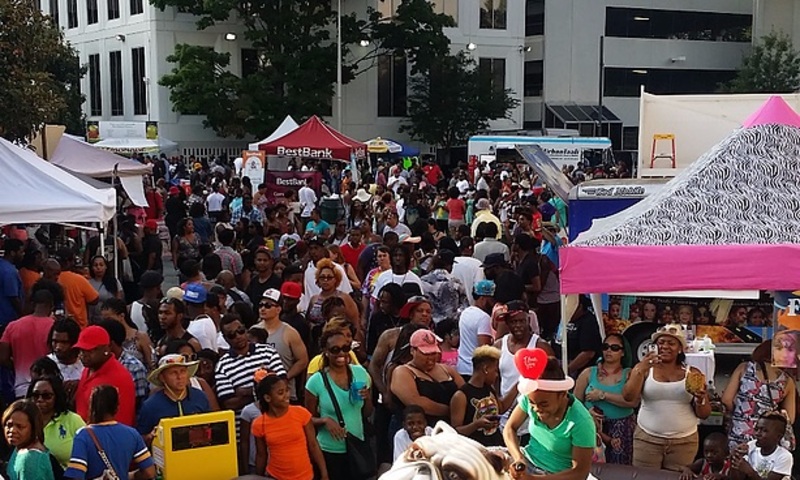 This free 2-day music festival features music across all genres, food and family fun and serves as a celebration of harmony and peace within the Atlanta community. Attracting more than 75 thousand attendees, Sweet Auburn Music Festival welcomes all as one of the largest festivals in the South. The party kicks off Sept. 30 at 10 a.m.
A3C Festival
The A3C Festival is a 2-day outdoor hip-hop festival in the heart of downtown ATL. Thousands of hip-hop fans, artists, and creatives from around the world gather to enjoy hip-hop music and culture outside the Georgia Freight Depot on Saturday, Oct 7 and Sunday, Oct 8. Special guests include Nas, Ghostface Killah, DJ Drama, Just Blaze, Joyner Lucas and a helluva lot more. But unlike the first two events on this list, this is strictly for grown folks and tickets for the A3C fest will run you about $70.
To read more, click HERE